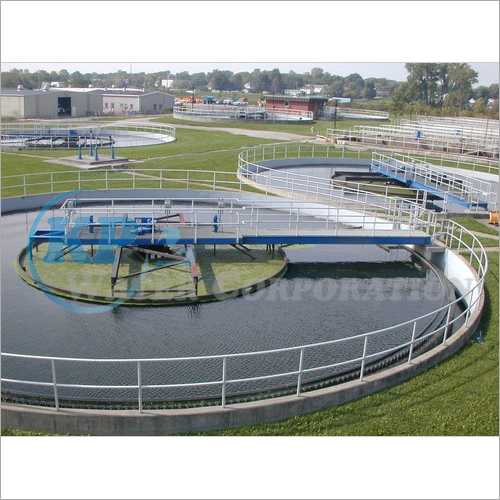 Product Description
Wastewater Treatment Plants : Essential for health and environmental safety
Realizing that the proper treatment of wastes can protect the public's health and increase property worth, we engaged ourselves in the business of Wastewater Treatment Plants. The plants are capable to protect wildlife and enable various recreational activities that can be enjoyed in the water or in the encompassing environment. Waste-water can be anything from water, which flows down the sinkhole to runoff from rain and snow and come in storm drainage systems. Offered plants come with waste-water treatment procedure, which can capably remove the variety of contamination from water so as to make it useful again. The performances of Wastewater Treatment Plants depend on the contaminants nature and the end utilization of the water treated.
Advantages :
Totally maintenance free - all non-biodegradable matters are gathered in a pre- settling vessel, thereby obviating the treatment of these substances hygienically unwelcome, the cleaning of the plants is very easy and self- ongoing.
High stability cleanup : Regularly and steady supply of waste is achievable.
High efficiency cleaning - if the instrumentality is defined by high stability, then the cleanup efficiency is advanced, primary as well as pre-evaporation (mixing) can kill harmful microorganisms.
Appropriate for objects with asymmetrical procedure - Suited for objects with improper operations ( accommodation installations, etc. )
Low operating costs - Less energy consumption, less expenditure on maintenance.
High quality treated water offered is appropriately suitable for irrigation, ornamental gardens, ornamental pools etc.
Work without smell and noise - on account of their high stability as well as efficiency, these are noiseless.
Extended life of Wastewater Treatment Plants - no part of the plants can be affected by increased wear.
The expectation of extending the capacity of plants - Easygoing and quick modification of interiors without running.
Contact Us
24, Shakriba Industrial Estate, B/h. Indo German Tool Room, Phase - IV, GIDC, Vatva, Ahmedabad, Gujarat, 382445, India
Phone :+918068096276